At Infinity Automation, we can provide premium home installation for every aspect of your home, using the most advanced products on the market today.
This enables you to control your entire smart home from anywhere in the world in a pre-programmed, fully adaptable and user-friendly format.

Lighting: Simple yet smart lighting control.
At Infinity Automation, we can provide you with the ability to control your lighting levels and colours to create stunning lighting scenes! From incandescent lamps through to RGBW led tape controlled by simply dimming or using DMX controlled programs. With our systems, multiple scenes can be selected such as a movie, reading or even a party scene – all by one simple touch of a button.

Create an "Everyday" scene to suit your everyday routine, couple this with motion detection and not only will you enjoy energy saving benefits but you can also make a change at the touch of a button!

Infinity Automation has the knowledge and resources to control and create your bespoke lighting design and system.
Heating
Smart Intelligent heating & cooling controls rooms and zones in preset intelligent programs. Optimise your heating and cooling by having the ability to control each zone or room. Traditional heating systems have a centralised program and thermostat control, which does not take into account that not all rooms are used at the same time nor require to all be the same temperature.
Having Smart Intelligent heating & cooling controls changes this!
Having the ability to control rooms or zones individually not only saves you energy and reduces your energy bill, it also gives you complete control over your heating and cooling. Why heat your bedroom throughout the day when you generally use it at night? Set timed heating or cooling events for each room or zone so they adapt to you and your lifestyle. Use motion detection to control heat spaces when occupied.

Even individual room temperature sensors can be used to automate roof lights to open automatically if the temperature or humidity rises to high, without the need for air-conditioning to switch on.

Having smart heating & cooling puts you firmly in control!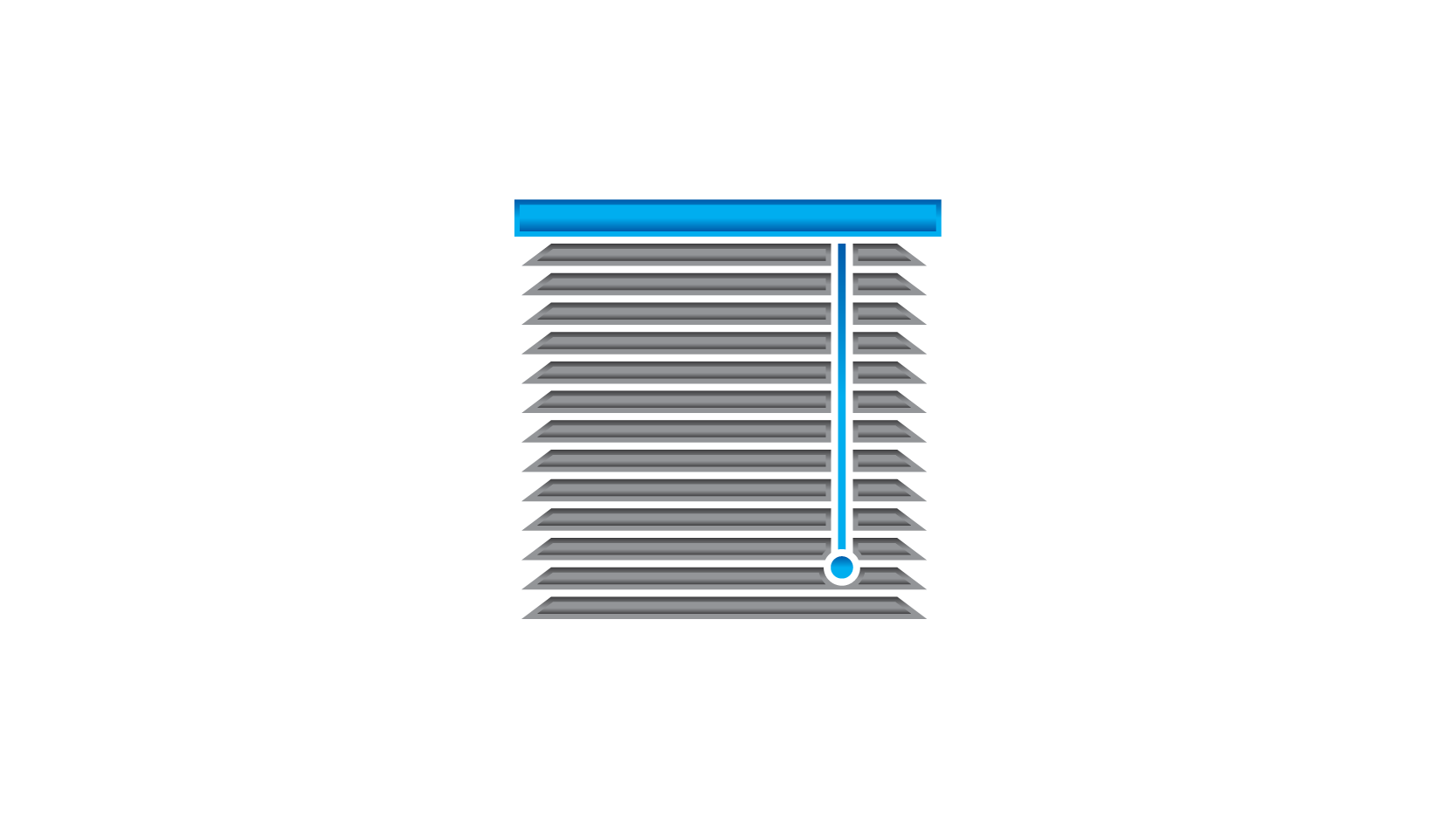 Smart Blinds, curtains and shutters
Smart Blinds, curtains and shutters give you the benefit of security, privacy, shading and presence simulation. Shutters can be reconfigured to your alarm system to close or open automatically if a fire is detected. Blinds and curtains can also open and close in preset scenes or even with a dawn and dusk setting.

Use your blinds and curtains to shade a room automatically if the temperature in the room rises too high, by linking them to the smart heating system.

Close your roof lights automatically when a storm is on its way by linking it to our 3rd party weather services or an external rain and wind sensor.
Cinema Rooms
From one touch of a button - your curtains could draw, the accent lighting illuminate the floor and chairs, your projector screen lower from the ceiling and you could settle down to watch the latest release.

This is only one example of what is possible in your Infinity Automation Media room.

Our cinema rooms can create any scenario you can imagine; star lights on the ceiling, a TV screen rising from the floor. If you can imagine it, we can make it happen!

From the latest Dolby surround sound system with the latest Ultra HD 4K TV display and interior design, we can configure any system to suit your installation requirements.
Multi-room audio and visual
Whether your requirements are a high specification cinema room, multimedia room or multi-room audio and visual. Infinity Automation has the knowledge to carry out any installation to your complete specification. Centralised media can remove the need for Sky, Virgin, Sonos, PlayStation, all this equipment can be stored in a centralise location and any device can be viewed or listened to in any location - removing the need for multiple devices in multiple rooms.
Powerful music servers can integrate your entire music collection into one place and work seamlessly with Spotify, Google Play music & Tunein. We can offer multi-room audio but with more than just music, it can also act as an:
Alarm sounder - use your sound system to act as a burgalar alarm by playing a high decibel sound throughout your property.
Alarm clock - be woken with your favorite song or radio station playing and your blinds opening automatically
You can even use your music server as a door bell when a visitor pushes your intercom button
Every feature is configurable to each zone to give you the ability to listen to a podcast in one room, watch a movie in another and play music in the kitchen.
The powerful & most discreet music server. Ever.